Call the show at (614) 878-0123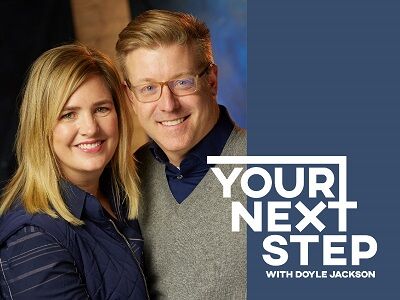 Jesus has the answer. He has that next step for you. Let's open up the Word today and see what God will say specifically to you. Your Next Step is presented by The Church Next Door in Columbus, Ohio.
Show Links:
Sponsored By:
---
---
I was raised in Tennessee on a small farm in the country. My father was a veterinarian, and he taught me to enjoy work, love family and serve Jesus. My brothers and I grew in faith as we saw God move in our home, family business, and community. I remember praying while hauling hay in the fields for the rain to stop before getting to our place so it wouldn't ruin the crop. We watched the clouds gathering in the distance, and we could hear the rain nearby. The clouds hung on the edge of our field as we worked furiously to get the last bales, winters food for the animals, on the wagons, and into the barn. This taught me early in life that God cared about our daily tasks and our animals daily bread. My passion is to share the hope and practical side of trusting Jesus with those who want to learn.