Call the show at 1-800-984-2313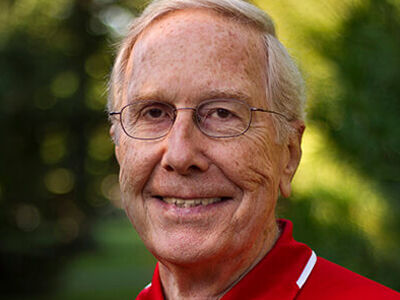 Right Start Ministries started over 40 years ago with Pastor Jim Custer producing and then delivering it to local radio stations. Today Right Start can be heard in Ohio, Northern Kentucky, Gainesville & Ocala, Florida and New Plymouth, New Zealand.
Right Start is a ministry of the Grace Polaris Church of Columbus, Ohio.
Our Mission Statement
Right Start is an outreach ministry with a three-fold aim:
Stimulate an interest in understanding the Word of God among believers (Colossians 1:28)
Strengthen local churches by providing a teaching ministry to local church leaders and teachers (2 Timothy 2:2)
Evangelize those who are seeking a saving knowledge of our Lord Jesus Christ (John 20:31)
We are committed to excellence in communicating biblical truth and its application to the daily lives of our listeners.
Show Links:
Sponsored By:
---
Pastor Jim has been pastoring at the Grace Brethren Church of Columbus, Ohio since 1968. During those years he has shared the oversight of the ministries of the church, the initiation and development of the Grace Brethren Christian Pre & Elementary Schools & Worthington Christian High School, the Theological Practicum (an institute designed to train men for pastoral ministry), Worthington Bible Institute, and two Missions Boards which seek to plant and mature new churches. Presently 200 full and part-time partners staff the many ministries of the church. In addition to the church ministries, many people living throughout Ohio and area states recognize Pastor Jim's voice because of the Right Start daily radio broadcast which has aired for 40 years.