Grace to You with John MacArthur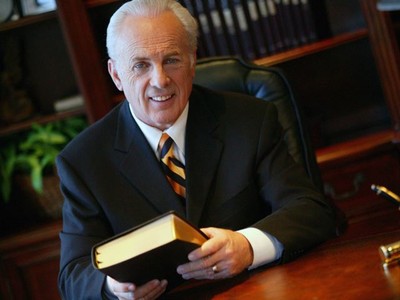 Listen on The Word 880 AM 104.5 FM WRFD
Tuesday
12:30AM - 1:00AM, 3:00AM - 3:30AM, 12:30PM - 1:00PM
Wednesday
12:30AM - 1:00AM, 3:00AM - 3:30AM, 12:30PM - 1:00PM
Thursday
12:30AM - 1:00AM, 3:00AM - 3:30AM, 12:30PM - 1:00PM
Friday
12:30AM - 1:00AM, 3:00AM - 3:30AM, 12:30PM - 1:00PM
Saturday
12:30AM - 1:00AM, 3:00AM - 3:30AM
Latest Broadcast
True Worship, Part 7 (#1)
5/24/2022
t's been said that true worship doesn't depend on the preacher or the place . . . but on the attitude of the heart. Question is . . . How do you cultivate the right heart attitude? What's the pattern . . . the steps to follow?
Featured Offer from Grace to You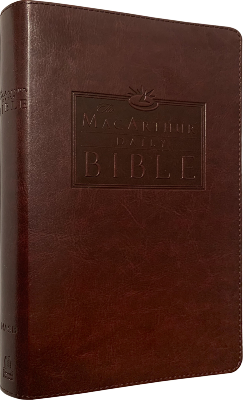 The MacArthur Daily Bible (LeatherSoft)
The Bible is God's revelation of Himself to you. No matter how much teaching and preaching you listen to, there's no substitute for studying it for yourself. If you want to begin (or continue!) a habit of daily Bible reading, The MacArthur Daily Bible can be an invaluable tool. For each day of the year, it gives you a portion from the Old Testament, from Psalms and Proverbs, and from the New Testament—along with background information and insights from John MacArthur. It's all in canonical order; In each day's readings, you'll pick up where you left off the day before. And if you consistently complete the daily selections, you will read through the entire Bible in a year.