A Call to Listen - Truth For Life - May 17
Crosswalk.com

Know this, my beloved brothers: let every person be quick to hear, slow to speak, slow to anger; for the anger of man does not produce the righteousness of God.
These verses issue a challenging statement that makes many of us squirm under the impact of its truth. Whether it's around the dining-room table with friends who came over to eat but not really to listen to us talk nonstop, or at the coffee shop where we can't wait to share tidbits from the latest newspaper or book we've been reading, the truth is that many of us do far too much talking.
If we ever find ourselves doing all the talking, we can be sure of one thing: we're not listening. While this is true in terms of interpersonal relationships, it is true in relation to the Bible and theology as well. One 19th-century pastor wrote about this correlation: "There are some people who are always talking … and by their incessant talking they disable themselves from thinking. They lose the power of grasping the real meaning of anything serious that is said to them … And further, this habit prevents them from listening even to God's word and from thinking about it."[1]
What we most need to listen to is "the word of truth" (James 1:18). We should, James says, "receive" this word and then "be doers" of it (v 21-22). It seems that he has in mind the peculiar danger of being quick to proclaim the truth to others before really paying proper attention to it ourselves.
If being too quick to speak with our tongues makes us too slow to listen to God and to others, so also does being quick to anger in our hearts. And in many cases, a fast flow of words is the sign of a quick temper. The individual who talks a lot is often greatly opinionated and grows angry when other people don't share their strength of feeling. Heat and passion are not necessarily expressions of fidelity and godliness. They may be the opposite, and our forcefulness may be a cause of stumbling rather than of helpfulness.
Anger "does not produce the righteousness of God" in our lives. Our intensity, focus, and emphasis, if driven by self-centered annoyance or anger, do not ultimately work God's righteous purposes. Otherwise, Jesus would have operated in a different way than He did; but He was gentle, meek, humble, and persuasive. That is why the cleansing of the temple was so striking in the life of Jesus—because it was an unusual, though legitimate, expression of His righteous anger.
It is God's word that not only gives you life (James 1:18) but also transforms your life. Aspire to be someone transformed: to listen well to God's word and to those around you by being slower to speak and slower to grow cross, so that you will grow in and help others grow in the kind of life that God desires.
As a thank-you from us for your gift, we'll send along this month's resource: How Christianity Transformed the World by Sharon James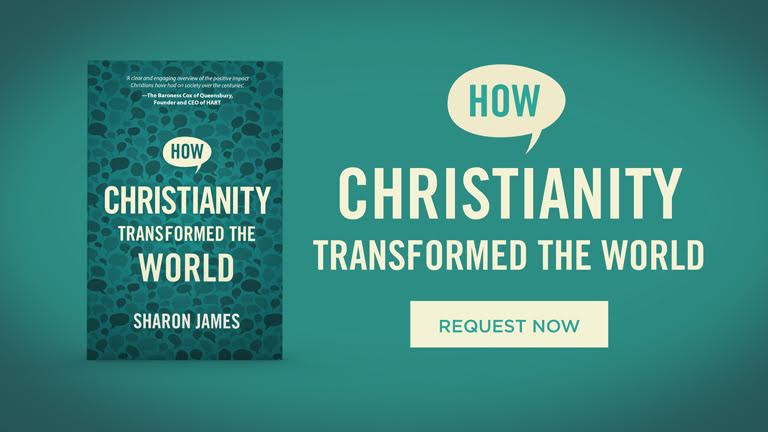 Click here to learn more about Truth For Life
Devotional material is taken from the Truth For Life daily devotional by Alistair Begg, published by The Good Book Company, thegoodbook.com. Used by Truth For Life with permission. Copyright © 2021, The Good Book Company.