4 Things You Should Value More Than Safety and Comfort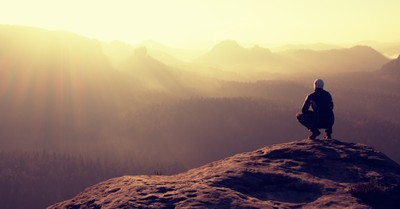 By Barbara Latta, Crosswalk.com
Who doesn't like to be comfortable?
We all need rest when we are weary, but when the comfort and safety of our lives become more important than godly living, we are in danger of being lulled to sleep spiritually. When we are dull in our faith, we are not alert to the danger of temptation. Basking in the wrong kind of comfort can deceive us into thinking we are safe from attacks.
The ancient city of Sardis was overtaken by Cyrus, king of Persia, because the citizens of Sardis became so comfortable in their lives, they ignored the need for maintaining their fortress. They thought their city was impenetrable. Without repair and diligence, the walls crumbled, and the enemy silently overcame them with hardly any resistance.
Be alert and of sober mind. Your enemy the devil prowls around like a roaring lion looking for someone to devour. (1 Peter 5:8)
On more than one occasion, Jesus answered questions and criticism about life's priorities. His agenda was always on the will of the Father and that meant He gave up a lot of comfortable nights where he prayed instead of sleeping on a pillow in His mother's house.
And no one can be a better example of giving up safety for the sake of God's kingdom. Jesus willingly went to the cross and suffered unspeakable pain and torture because He looked forward to the joy of the resurrection and the fulfillment of God's will for the world (Hebrews 12:2). His comfort and safety were not even considered in what He did.
After the resurrection, the apostles, and later Paul, proclaimed the gospel at the expense of their comfort, safety, and lives.
For us to have an effective spiritual life, we are called to follow their example. Instead of living like the citizens of Sardis, we should remain alert to maintain the walls and boundaries of our lives against a satanic attack.
We need to consider four things that are more important than our comfort or safety.
1. The Word of God
When the devil tempted Jesus to turn stones to bread, He had fasted for 40 days. His body was weary, and he was hungry. He did have the power to create bread from stones. Yet He knew physical food was not as important as feeding on the words of His Father. Because He put priority on the Word of God, He was able to resist the temptation to create a miracle for His own comfort. This would have given Satan a victory, but Jesus was able to overcome the ploy that His enemy used with better food than a loaf of bread.
Man shall not live by bread alone, but on every word that comes from the mouth of God. (Matthew 4:4 NIV)
Mary of Bethany saw something in Jesus that few others discerned. She saw that the need to sit at His feet and listen to heaven's teaching was more important than the housework that needed to be done. These earthly tasks will always be there, but God's word feeds our soul and changes us (Proverbs 4:20-22).
But few things are needed—or indeed only one. Mary has chosen what is better, and it will not be taken away from her. (Luke 10:42)
The power of the Word gives us discernment against false teachings and manmade rules (Mark 7:13).
2. Time with God
Jesus often withdrew from the crowds and even His own disciples to pray (Matthew 14:23). He knew the value of uninterrupted fellowship. If the Son of God had to hear from His Father, how much more do we? The followers of Jesus were so inspired by the way He prayed, they asked to be taught to pray the same way.
One day Jesus was praying in a certain place. When he finished, one of his disciples said to him, "Lord teach us to pray, just as John taught his disciples." (Luke 11:1)
Before He was crucified, Jesus spent time teaching His disciples about what was to come. Through these words, He stressed the importance of abiding in Him.
I am the vine; you are the branches. If you remain in me and I in you, you will bear much fruit: apart from me you can do nothing. (John 15:5)
They were about to experience a trial like nothing that had ever happened to them. We know now they didn't fare too well with his warnings as they all valued their comfort more than praying with Him in the Garden of Gethsemane (Luke 22:45-46). Yet after they were filled with the Holy Spirit, they remembered Jesus' words. Exposing the world to the gospel became the most important goal of their lives. Comfort and safety took a backseat to the fulfillment of Christ's commission.
3. The Needs of Others
Jealousy is a trap the devil used all through the Bible and still uses today. From Cain and Abel to the disciples of Jesus, the temptation to elevate self above all else rises in unfocused souls. James and John wanted to be given places of honor next to Jesus' throne in His kingdom. This caused discord among the other men. Jesus answered this request in a way that disappointed their lofty aspirations.
Not so with you. Instead, whoever wants to become great among you must be your servant, and whoever wants to be first must be your slave—just as the Son of Man did not come to be served, but to serve, and to give his life as a ransom for many. (Matthew 20:26-28)
Jesus displayed this example of humility when He washed their feet at the last Passover they shared together (John 13:4-5).
We are admonished in James 2:1-3, not to exalt ourselves in an assembly by choosing the best seats in the house. Rather allow the leader of the congregation to bring us up to a higher level if that's where we need to be. Exalting self will result in dishonor and embarrassment.
Do nothing out of selfish ambition or vain conceit. Rather, in humility value others above yourselves. (Philippians 2:3)
4. Our Spiritual Reputation
We all desire acceptance, but we are not to value our reputation in society so much that we compromise truth to prevent exclusion and rejection. But we do need to guard our spiritual reputation because this is how the world judges the image of Christ (Romans 8:9).
Jesus certainly wasn't concerned about the opinions of others when it came to proclaiming the kingdom of God. Telling the Pharisees they were whitewashed tombs and hypocrites wasn't the way to make friends with them. But He didn't come to bring peace but a sword (Matthew 10:34). He came to divide worldliness from righteousness. Offenses will come but when they come because of the gospel's sake we are to rejoice (Matthew 5:11). The way the world sees God is the way He is portrayed through believers. We should guard our spiritual example as we would a treasure chest.
Am I now trying to win the approval of human beings, or of God? Or am I trying to please people? If I were still trying to please people, I would not be a servant of Christ. (Galatians 1:10)
We are His representatives and if we are behaving the same way the world is, why should any unbeliever want to belong to the Lord? Our character should show the world we are different because we belong to the King of the universe and hopefully whet their appetite to know more.
Therefore let us stop passing judgment on one another. Instead, make up your mind not to put any stumbling block or obstacle in the way of a brother or sister. (Romans 14:13)
The Rewards of Giving Up Comfort and Safety
When Saul met Christ and became Paul the apostle, he separated himself from worldly influences and went into Arabia to learn from God (Galatians 1:15-17). He gave up his position as an influential Pharisee to pursue revelation of the One he had met. But Paul considered the life achievements that he gave up to be nothing compared to knowing Christ (Philippians 3:8).
That I may know Him and the power of His resurrection, and the fellowship of His sufferings, being conformed to His death, if, by any means, I may attain to the resurrection from the dead. (Philippians 3:10-11)
The fellowship of His sufferings would include giving up comfort and safety, but the intimate knowledge of the Son of God outweighs any discomfort we can experience.
When our focus is where it belongs, we can look forward to the reward of following Christ.
Then he said to them all: "Whoever wants to be my disciple must deny themselves and take up their cross daily and follow me. For whoever wants to save their life will lose it, but whoever loses their life for me will save it. (Luke 9:23-24)
Photo Credit: ©GettyImages/rdonar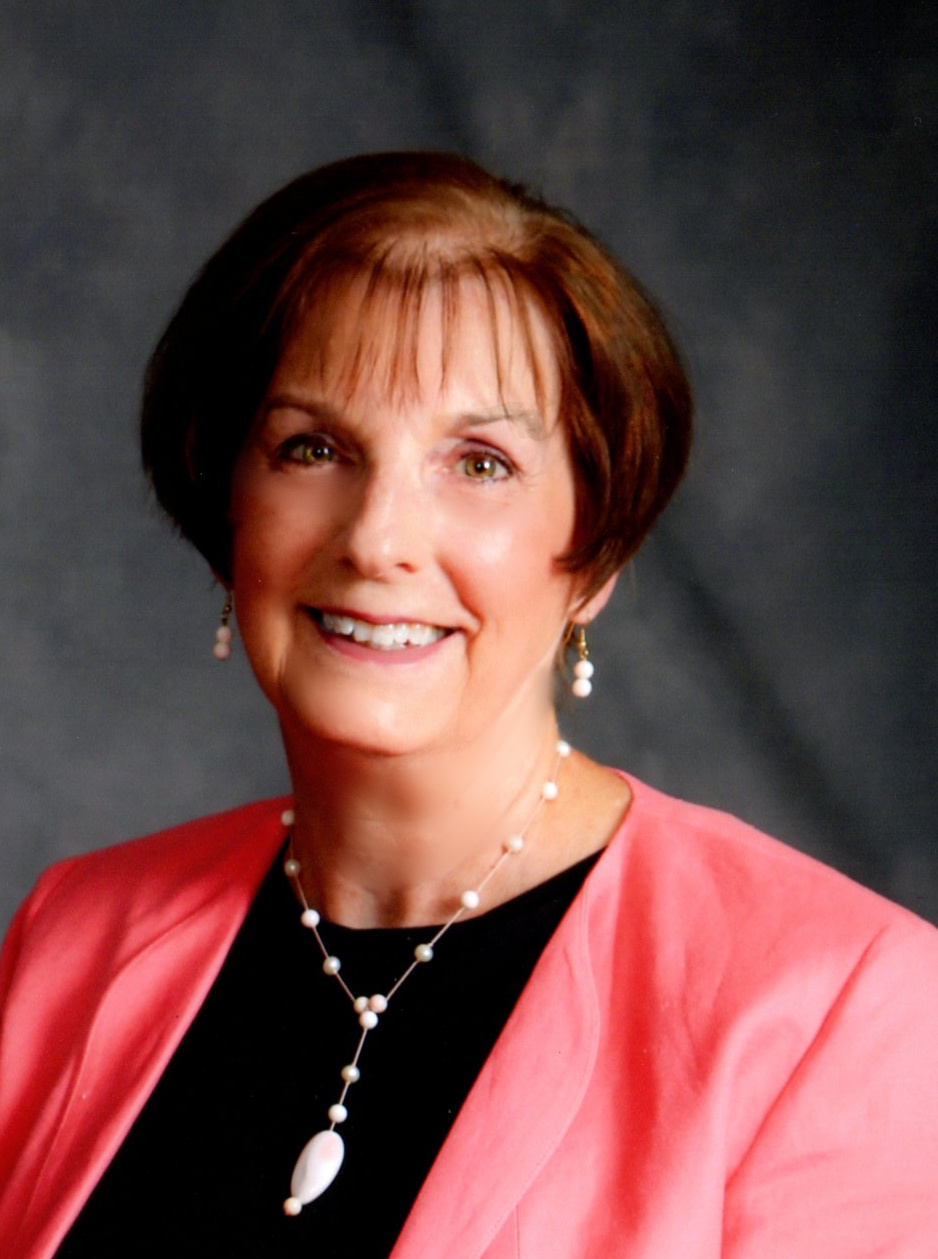 Barbara Latta is a true southerner and is transplanted from Arkansas to Georgia. She writes a monthly column in her local newspaper and contributes to devotional websites, online magazines, and has stories in several anthologies. She is the author of God's Maps, Stories of Inspiration, and Direction for Motorcycle Riders. She enjoys traveling with her Harley-riding prince on his motorcycle taking in the creativity of nature. Drinking coffee on the patio while the sun comes up is her favorite time of day. Barbara shares about walking in grace and thriving in hope on her blog, Navigating Life's Curves, at www.barbaralatta.blogspot.com. She cherishes her role in life as a wife, a mom to two grown sons, and Mimi to one granddaughter.