How to Handle Traveling This Holiday Season As a Christian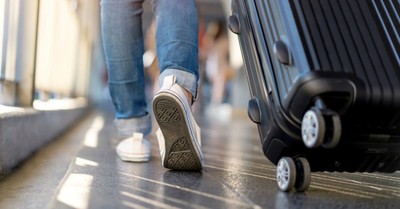 By David Sanford, Crosswalk.com
International travelers started filling America's airports well before Thanksgiving. Holiday travel soon will fill the airports even more. That can lead to Christmas cheer—or not. How can you best handle upcoming travel as a Christian?
Give to Caesar What Is Caesar's
When it comes to federal, state, local laws, statutes, and mandates, please obey! Obey, that is, in the spirit of the words of Jesus and the apostles.
Speaking of primary rules, Jesus said: "Render therefore unto Caesar the things which are Caesar's; and unto God the things that are God's" (Matthew 22:21 KJV plus Mark 12:17 and Luke 20:25). In the big picture, Caesar runs the Roman empire. So, do what he says. In reality, the Lord God, maker of heaven and earth, who spoke the universe into existence, is Caesar's boss. He raised up Caesar and will put him down. Until the latter happens, Christians are to do what Caesar says. The only exception is if Caesar contradicts the Ten Commandments and other primary biblical mandates found in the New Testament.
Paul said: "Let everyone be subject to the governing authorities, for there is no authority except that which God has established. The authorities that exist have been established by God. Consequently, whoever rebels against the authority is rebelling against what God has instituted, and those who do so will bring judgment on themselves" (Romans 13:1-2 NIV). Again, Christians are to do what the government commands (unless it contradicts the Ten Commandments and what Jesus said).
Paul also said, "First of all, then, I urge that supplications, prayers, intercessions, and thanksgivings be made for all people, for kings and all who are in high positions, that we may lead a peaceful and quiet life, godly and dignified in every way. This is good, and it is pleasing in the sight of God our Savior, who desires all people to be saved and to come to the knowledge of the truth" (1 Timothy 2:1-4 ESV). Ultimately, our obedience, godly lives, and prayers will proclaim the Gospel of Jesus Christ to one and all.
Follow the Golden Rule
When it comes to specific regulations and requirements for vehicular travel, please obey! This is true whether you're using autos, trains, airplanes, and other forms of transportation. Obey in the spirit of Jesus Christ's Golden Rule and the oft-quoted "Love your neighbor as yourself" scriptures.
In His Golden Rule, Jesus said: "Do to others whatever you would like them to do to you. This is the essence of all that is taught in the law and the prophets" (Matthew 7:12 NLT and Luke 6:31). This is more than being "nice." This is being courteous, kind, and generous to those around you, including families, the elderly, and the disabled.
In His Greatest Commandment, Jesus reiterated the essence of the Hebrew Scriptures once more: "Love your neighbor as yourself" (Matthew 19:19 NIV from Leviticus 19:19; repeated by Jesus in Matthew 5:43-44, Matthew 22:39, and Mark 12:31; and echoed by Paul in Romans 13:9 and Galatians 5:14 and by James in James 2:8). Again, this is being courteous, kind, and generous to all those around you.
Can We Break Tertiary Rules?
When it comes to generally expected rules of travel—expected rules without specific legal weight and regardless of forms of transportation, please obey. That is, obey but with the freedom to occasionally "break" tertiary rules in order to fulfill much higher ideals. Again, do this in the spirit of the Golden Rule and "Love your neighbor as yourself" scriptures.
Late one afternoon an older, well-respected neighbor's motorcycle went down in front of me. I quickly braked, parking my car sideways on the country highway, in order to block all other cars. I did so to protect my neighbor and rush to his side as quickly and safely as possible. Yes, a line of cars began queueing behind mine, but that was okay. A much higher ideal trumped their need to proceed.
Another afternoon I was stuck in a traffic jam for well over an hour and arrived at my airport gate with only half an hour to spare. What a relief! Until a single mom and her three-year-old sat down next to me. The little girl was crying inconsolably. Nothing the woman said or did stifled her daughter's loud sobs. In exasperation, an airline employee walked over with a huge candy bar and offered it to the girl. More crying.
I know strangers (who aren't in uniform) aren't supposed to talk to little girls, especially if they're crying inconsolably. But sometimes a tertiary rule has to be broken. So, I caught the mother's eye, we nodded, and I pulled out my mobile phone. I clicked on photos and turned to my left. "Hey, do you want to see a silly picture of my girl?" I asked. The crying subsided a bit. "Hey, here's another silly picture—of my son." The crying stopped. I kept showing her goofy pictures of others in my family in a desperate bid to keep the little girl quiet.
It worked. After parents with small children boarded the plane, businessmen started heading over to where I was sitting. One slapped me on the back, smiling, and said, "Good job!"
This three-fold approach to handling travel rules has served me well in many other situations over the years.
Questions and Answers
Shouldn't we always obey rules no matter what? Won't utter chaos ensue if you and others start breaking them?
I love watching kids play basketball. With clearly defined rules reinforced by the coaches and referees, the kids can have a lot of fun. Without rules, however, the game quickly turns ugly, and too many kids end up getting hurt. It's anything but entertaining, enjoyable, or fun. The same is true in every sphere of life—sports, education, music, family, church, employment, technology, transportation—you name it. In many cases, rules are essential.
Rules protect us and help us predict each other's behaviors. That's why anyone who has visited a major city in a poorer country, and watched the traffic congestion at every major intersection, comes back home and thanks God for traffic lights and the fact we usually still obey them!
Then again, you said that in order to maintain higher ideals we sometimes need to break the rules. Really?
Yes. This happens every time an ambulance turns on its siren and goes through a red light. It happens in many smaller ways, as well. What if I didn't protect my neighbor when his motorcycle went down? That's when chaos would have ensued. Again, sometimes we are called to do things for the greater good of the individual, and for the greater good of everyone else involved directly or indirectly. No matter where or how you will be traveling this season, remember these rules, and be a powerful witness of the gospel!
Photo Credit: ©GettyImages/inewsistock
---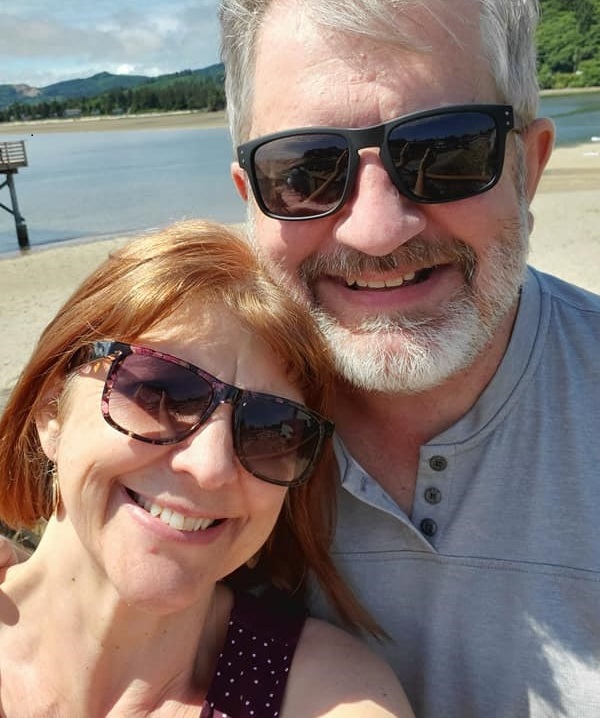 The late David Sanford's book and Bible projects were published by Zondervan, Tyndale, Thomas Nelson, Doubleday, Barbour, and Amazon. His latest book was Life Map Devotional for Men published concurrently with his wife Renee's book, Life Map Devotional for Women.