11 Shows You Can Feel Good about Your Kids Watching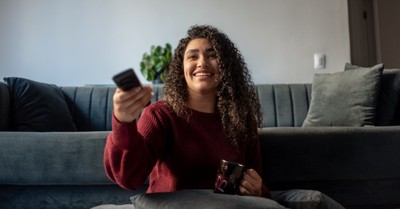 By Sarah Hamaker, Crosswalk.com
As a kid, my TV viewing options were limited to three major networks and a few cable channels. My own kids, ranging in age from 14 to 20, have so many more shows they can watch across multiple channels and streaming services, making it much harder to figure out which are appropriate and which are not.
To help slog through some of the noise out there in TV land, here are 11 shows you can feel good about your kids and teens watching. While I've made an effort to include any notice of objectionable material, you should do your own due diligence to vet the show's content for yourself.
There are a ton of great shows for the preschool set. Here are my suggestions for kids ages five and under.
Sea Kids
Available on: Pure Flix, Right Now Media, Answers.tv, Go Minno
Show synopsis: Freddy, David, Melissa, and their friends find themselves navigating the rough waters of peer pressure, temptation, fear, forgiving others, listening to parents, dealing with bullies, lack of self-esteem, and so much more. Each action-packed, animated episode shows the characters praying to Jesus, asking Him for guidance and wisdom.
Why watch it? "Kids love the show, and so do parents. Each episode helps children learn how to live the biblical principles we are trying to instill in the real-life situations kids face," said executive producer Lee Ann Mancini.
Veggie Tales
Available on: Amazon Prime, Go Minno
Show synopsis: Vegetables and fruit come to life in this classic series by Phil Vischer. Young kids learn how much God loves them from Bible stories reenacted with veggies in the starring roles to the silliest of songs sung by a cucumber.
Why watch it? This was one show I didn't mind watching with my kids; it was so well done and was silly while teaching important biblical truths. Oh, great, now I have the song "Oh, Where Is My Hairbrush?" going through my head.
What's In The Bible With Buck Denver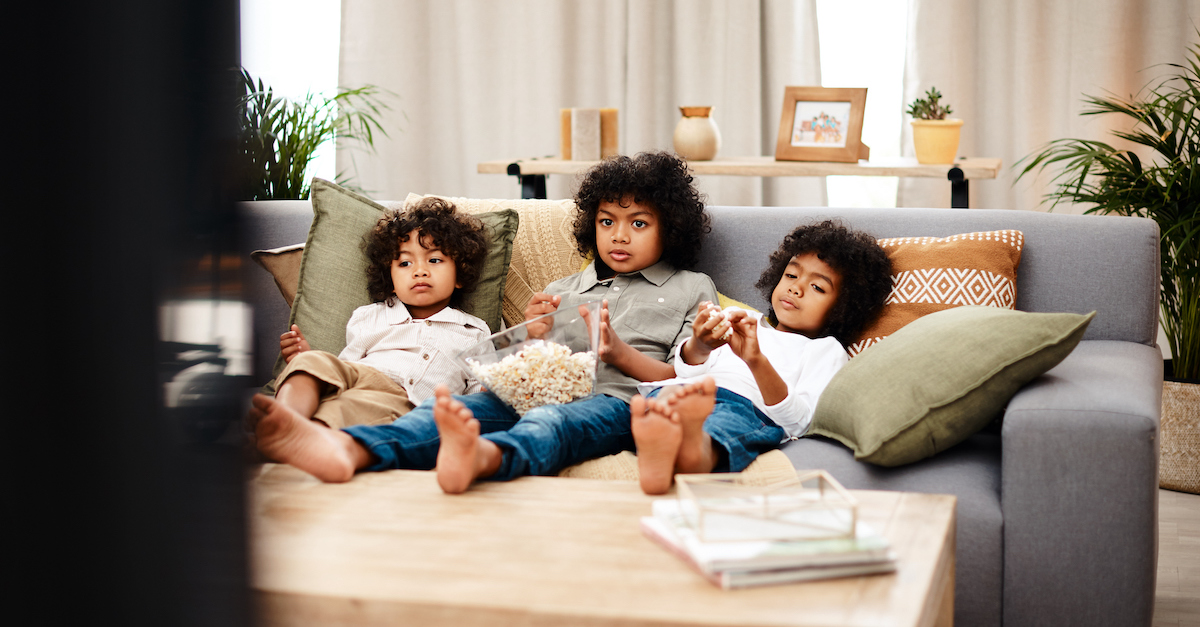 Photo credit: ©GettyImages/PeopleImages
Available on: Amazon Prime, Go Minno
Show synopsis: Created by Phil Vischer, this show engages kids in a fun and interactive way while digging into Bible passages. Silly songs reinforce the show's messages.
Why watch it? Who can resist silly songs about the Bible? A sure-fire hit with the youngest set.
For elementary kids, there are a plethora of options. Here are my choices for children in first through fifth grade.
Available on: Amazon Prime
Show synopsis: Based on the radio show by Focus on the Family, the animated version is filled with stories kids can relate to while wrapping each episode in biblical truth.
Why watch it? From the zany antics of its cast of animated kids to their time-traveling adventures, this series reaches kids where they're at and gives them a foundation for handling life's challenges.
America the Beautiful
Available on: Disney+, Reality TV
Show synopsis: This nature docuseries utilizes new methods of documenting the earth's diverse landscapes in North America.
Why watch it? This series showcases the natural wonders and animals of the United States.
Heartland
Available on: UPtv, Peacock
Show synopsis: Based on the book series by Lauren Brooke, the show shadows Amy Fleming and her sister, Lou, on their family ranch in Alberta, Canada, called Heartland. The girls live with their widowed grandfather, father, and hired farmhand.
Why watch it? "My rancher hubby and I love sharing 'Heartland' with our grandkids because it emphasizes the importance of family sticking and working together, and the horse stories are fascinating for all ages," said Janet Holm McHenry.
Middle and high schoolers often complain about restrictions on their viewing, but these picks should go down easy with older kids.
The Chosen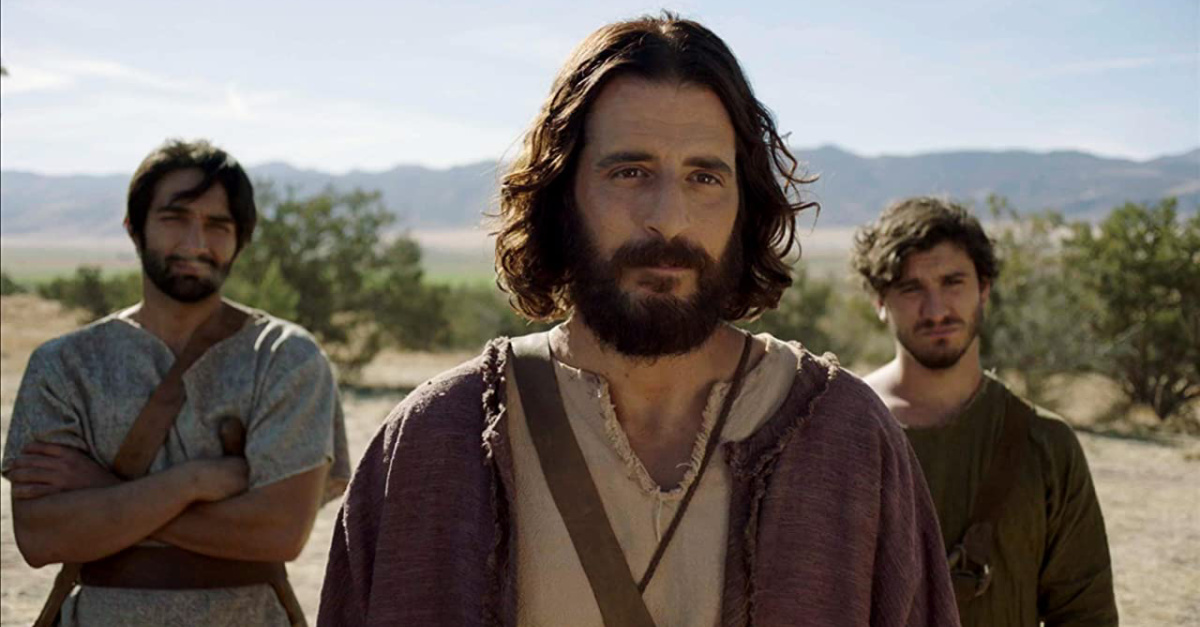 Photo credit: ©The Chosen/Angel Studios
Available on: The Chosen app (free in Apple and Google Play stores, Roku, Amazon Fire, Apple TV
Show synopsis: A multi-season show about the life of Jesus, The Chosen gives viewers a chance to "see" Christ through the eyes of those he encountered here on earth.
Why watch it? This well-done drama brings the Gospels to life, providing a unique opportunity to experience the first-century world of our Savior.
Crash Landing on You
Available on: Netflix
Show synopsis: A paragliding mishap drops a South Korean heiress in North Korea—and into the life of an army officer, who decides he will hide her while finding a way to get her over the border undetected.
Why watch it? My girls got me into Korean dramas, which can be charming and contain less violence (even the crime shows), sex, and foul language compared to US shows. This popular Korean drama (with subtitles) follows the South Korean heroine as she adjusts to life in communist North Korea. The excellent acting and sweet love story balanced with tense and humorous moments make this a wonderful show for teenagers (and their parents).
The Great British Baking Show
Available on: Netflix
Show synopsis: Each season has a dozen amateur bakers trying to win the coveted cake stand in a 10-week competition.
Why watch it? Having watched nearly every season with my young teen boys, I can attest to the gentle competitive nature of the contestants. You also get to see some truly spectacular creations by people who love baking.
Once Upon a Time
Available on: Netflix
Show synopsis: My tween girls loved this show, which weaves fairy tale characters and storylines in a modern-day town called Storybrooke. Note: Season 5 introduces a gay couple.
Why watch it? It's a very clever take on mashing numerous fairy tales like Cinderella and Peter Pan with modern life.
Extraordinary Attorney Woo
Available on: Netflix
Show synopsis: This charming Korean drama (with subtitles) showcases a newly minted lawyer with autism.
Why watch it? I enjoyed seeing attorney Woo navigate office life, winning court cases, and falling in love as a person with autism, which you don't often see in TV shows. Teens should enjoy the office interplay as well as how Woo comes to grips with how others see her autism.
With these or other shows, I recommend watching with your kids and teens whenever possible. There's something almost magical about enjoying the same program or series, which can spark conversations on a wide range of topics. It's also a great way to show your teens that you care about them and their interests. So if your kid asks you to watch a show with him, your answer should always be yes.
Photo credit: ©Getty Images/Drs Producoes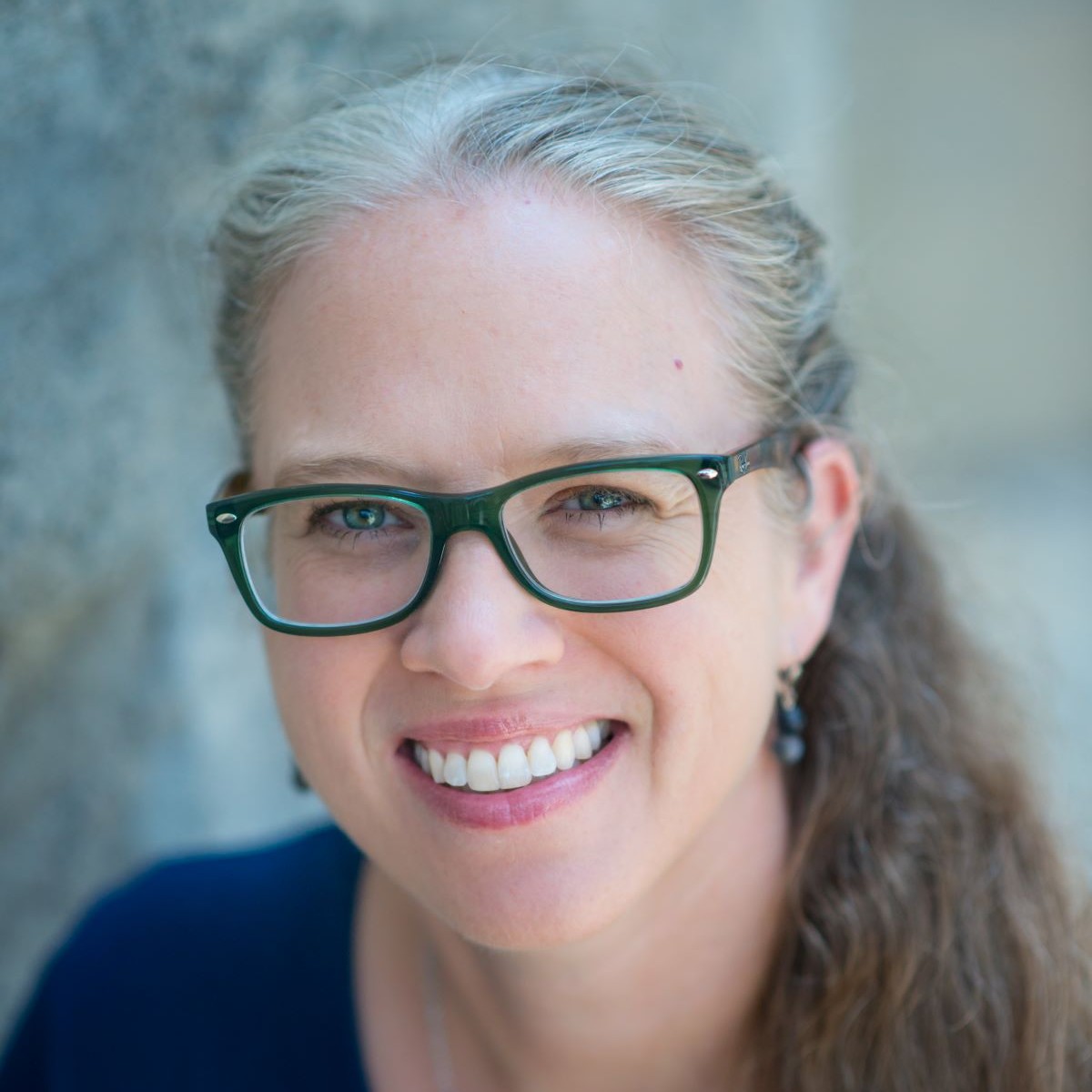 Sarah Hamaker is a national speaker and award-winning author who loves writing romantic suspense books "where the hero and heroine fall in love while running for their lives." She's also a wife, mother of four teenagers, a therapeutic foster mom, a UMFS Foster Parent Ambassador, and podcaster (The Romantic Side of Suspense podcast). She coaches writers, speakers, and parents with an encouraging and commonsense approach. Visit her online at sarahhamakerfiction.com.
Related podcast:
The views and opinions expressed in this podcast are those of the speakers and do not necessarily reflect the views or positions of Salem Web Network and Salem Media Group.